Industrial Engineering
& Work Process Services
Cypress Employment Services can provide professional Industrial Engineering services and resources to standardize, document, and improve the procedures and methods used in carrying out direct or indirect work.
These auxiliary services are provided by Dr. David Miller, well accomplished and recognized in this field, with support from Industrial Engineering technicians.
Dr. David M. Miller, Lead Engineer
Professor, Management Science - The University of Alabama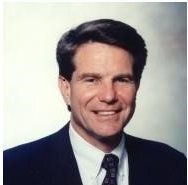 David Miller is currently a Professor of Management Science at the University of Alabama as well as Director of the Alabama Productivity Center an industrial outreach program which he directed for 25 years.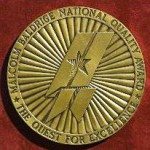 His professional honors include being appointed as the Reese Phifer Faculty Fellow in Manufacturing Management, selection as a Phifer Faculty Fellow in Manufacturing Management, selection as a Fellow in the World Academy of Productivity Sciences, a 1992 Malcolm Baldrige National Quality Award examiner, and he is listed in the International Who's Who in Quality and the Who's Who in Technology.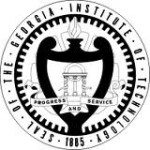 Dr. Miller holds a Ph.D. in Industrial Engineering and Operations Research from the Georgia Institute of Technology. He also holds a masters degree in Industrial Engineering from Georgia Tech, along with a BS degree in Industrial Engineering from the University of Alabama.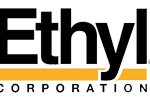 Prior to joining the University in 1983, Dr. Miller was Superintendent of the Operations Analysis Department in Ethyl's Petroleum Chemicals Group as well as a Senior Operations Research Engineer.
Dr. Miller is a certified Professional Business Advisor for the Manufacturing Extension Partnership of the National Institute of Standards and Technology and has been actively involved for over 40 years in industrial problem solving through consulting and applied research.
Lean-based Manufacturing and Production System Background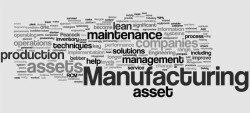 He has worked with a wide variety of firms on topics including general management issues such as strategic planning, productivity measurement, and performance-based pay systems, and operations management issues such as inventory management, quality control (TQM, ISO 9000), production scheduling, logistics, and Lean Manufacturing.
In addition to 40 years of applying Industrial Engineering and Operations Management concepts to industry and service problems, Dr. Miller has been involved in several aspects of implementing Lean and Continuous Improvement in a variety of settings ranging from heavy manufacturing to health care.
---
Staffing and Employment
Cypress Employment Services, LLC
In today's challenging and ever-shifting staffing environment, skilled employees are an employers greatest asset.
We staff employers with a skilled and reliable workforce in a responsive model. Large and small projects are staffed right, right-timed and on-budget, all while maximizing workforce efficiency and project profitability with engaged staffing.